Pre-School / Before & After School Programs
We are proud to be a participant in the CANADA-WIDE LEARNING AND CHILDCARE SYSTEM
(A five year plan to reduce the cost of childcare)
Providing Quality Education Since 1966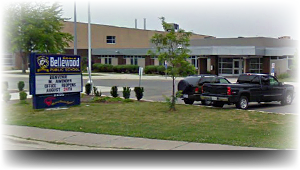 Since 1966, The Montessori School of Windsor has been providing quality education for children 2 to 12 years of age. We aim to promote the intellectual, the social, the emotional and the physical development of the child through half day, full day and alternate day programs, as well as before and after school care programs.
About the Montessori Method
Dr. Maria Montessori, the founder of the Montessori Method, believed that the first years of schooling are the most important for the child. She also believed the child is motivated from within by natural curiosity and a love for knowledge. Therefore, through creative and sensorial activities such as music and language, we strive to help your child build his or her independence, creativity, and love for learning./
Get More Information or Enroll Your Child
For more information about our learning programs, or to schedule a tour for enrollment at our school, please contact us today! We look forward to meeting and working with your child.
"The child builds a strong sense of independence and self confidence. The Montessori method is built on the child's natural love of learning and instills a lifelong motivation for continuous learning."
- Terry Malloy